One major surprise is coming from the men's U20 division, where second seed Austria, who came fourth at last year's Worlds in Wroclaw, lost their first two games against Poland and Spain. Let's not write them off yet, though: after all, they scored no less than 23 goals in those games, and reached the final at the recent European Youth Ultimate Cup 2017 in Debrecen, only losing 13-15 against Hungary. They will need two wins today to reach the power pools, though. Other than that, results seems pretty "normal", with top seeds performing as expected. Latvia, though, is wreaking havoc in the plans of some candidates to quarter finals. For the moment, the system is such that all teams still have a theoretical chance. Big games today include GBR vs FRA and ITA vs GER.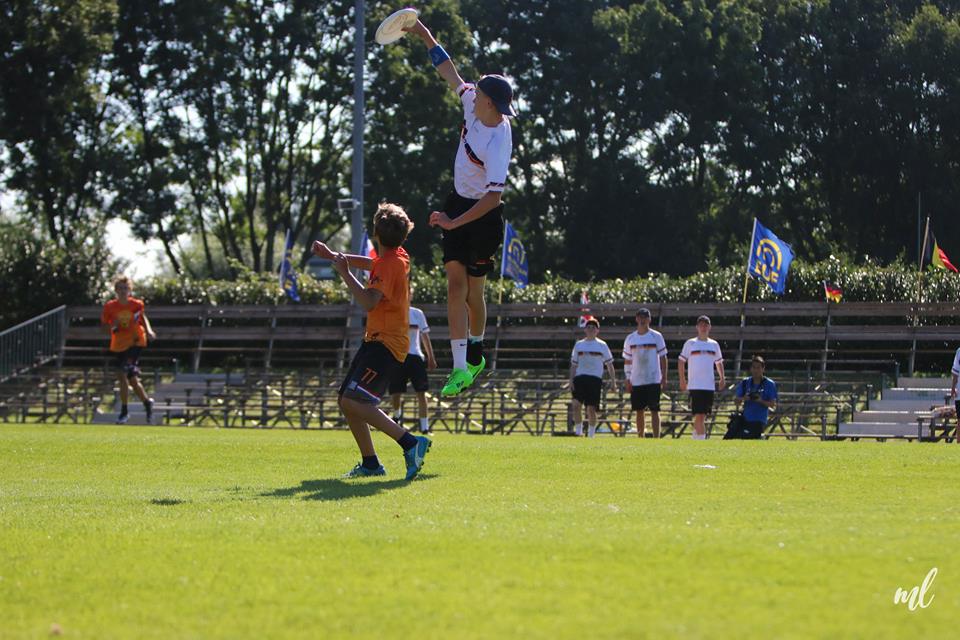 Some serious athleticism at EYUC 2017. Photo by Maruša Lešnik.
In the women's U20 division, with 3 pools of 5, everyone played two games yesterday. NED, CZE (A); RUS, FRA (B); GER, SWI (C) all have scored two wins, as was more or less expected. Again, redemption is still available for everyone here. Classic clashes for today include Italy vs GB and Russia vs France - livestreamed from pitch 2 at 13.30 on fanseat - check the schedule, so many exciting games!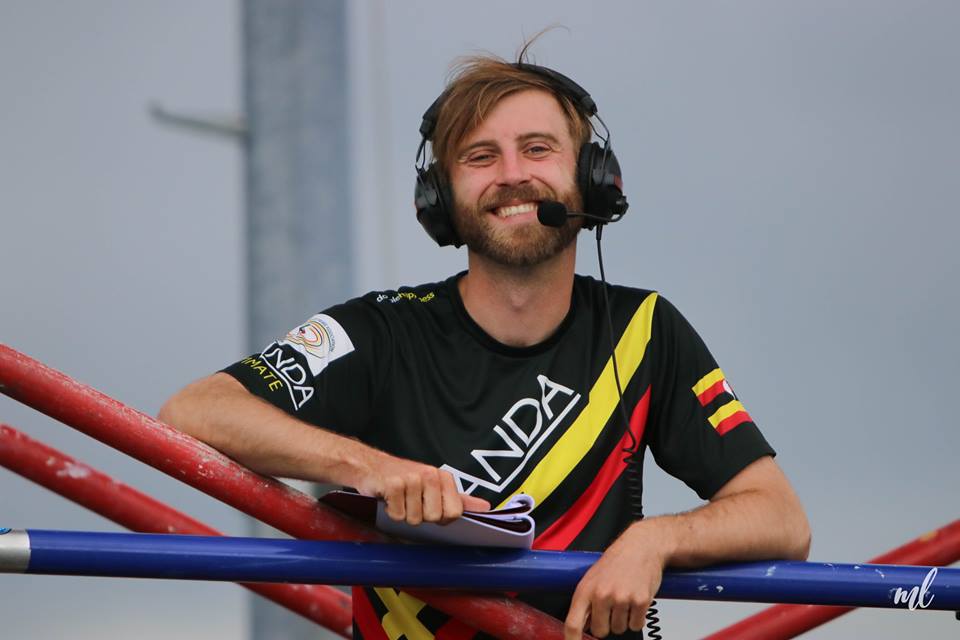 Some great coverage on fanseat. Photo by Maruša Lešnik
U17 men: 4 pools, all top seeds won two games yesterday and Italy is playing GB on pitch 1 this morning. There will be two top pools and one lower pool, ultimately leading to pre-quarters for some teams, so everything remains pretty much open there as well.
The Czech are newcomers in the U17 women division, and they are tearing the field, beating both the Netherlands and France, two traditional powerhouses in this age group! The game vs France went to universe point, final score 8 - 7: this is what you call hard fought! Austria and Germany also won their two games, and these three teams are looking at a potential bye while the others battle it out in pre-quarters for the remaining two spots.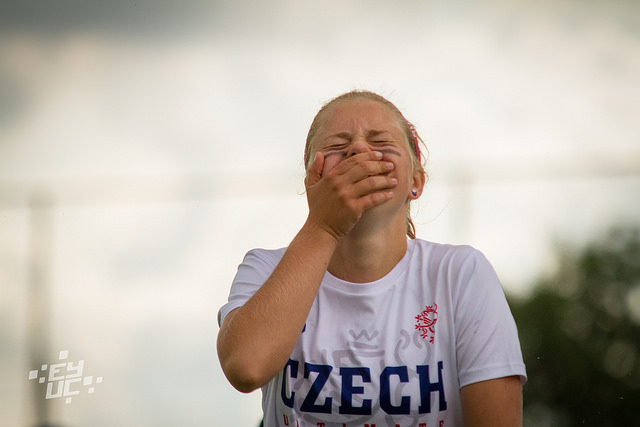 The Czech are clearly having a good time in Veenendaal. Photo by Klára Matejková
It's another beautiful day in Veenendaal, so stay tuned for more great Ultimate news!
Video highlights are available thanks to The Ultimate Life of John Kofi. Also check our great photo coverage by Klára Matejková Photography and Maruša Lešnik photography!