This was the day of the big clashes, the in-or-out matches, the joys and the disappointments… and we had our share of these, culminating in a thriller of a final in the U17 girls division.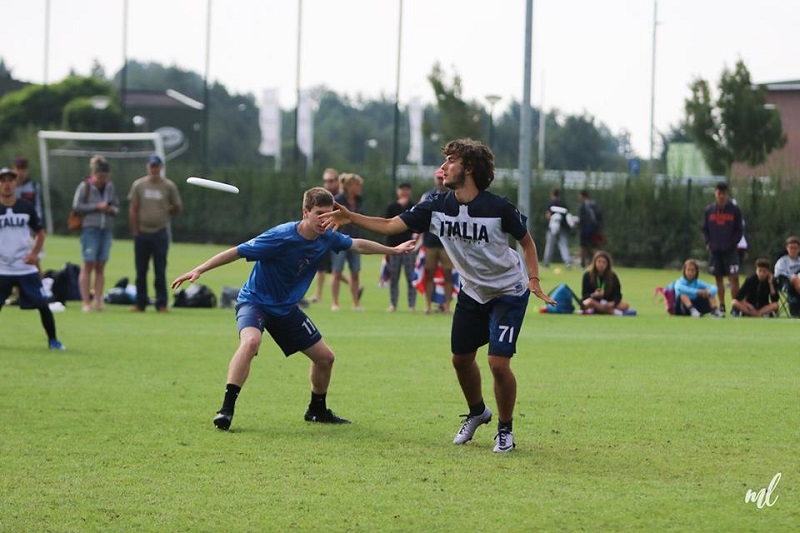 Italy, finalists in the U20 men division.
Let's start this report with the U20 men for once: Italy and Ireland will play for the title of European champion. Although Switzerland did give Italy a hard time for a while in the quarter final, they finally buckled up and lost the last five point, while France was clearly outclassed in the semi, after emerging from an incredibly intense quarter final against Sweden that saw them come back from 5-10 to a 12-11 win. Ireland, meanwhile, went their merry way against the Czechs and succeeded in beating Germany 14-11 in a long rainy game. They're still undefeated, and so is Italy. Another thing both teams have in common is that they are visibly enjoying their tournament, as evidenced by their celebrations and general attitude. A great final ahead, while France will face Germany for third place. Sweden and Latvia will battle for fifth place, they can be proud of their tournament even though the Swedes in particular are certainly entitled to feel that they could do much better.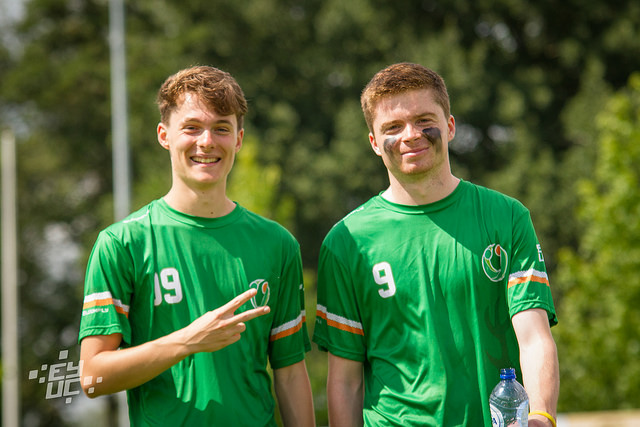 Ireland, having a great time, thank you!
In the women's U20 division, Russia won 14-13 against the Czechs and will try to do better than the teams who faced the Netherlands so far: win, obviously (no one did) or score at least 10 points (ditto). Third place went to the Czechs, again at the universe point, 13-12 against France.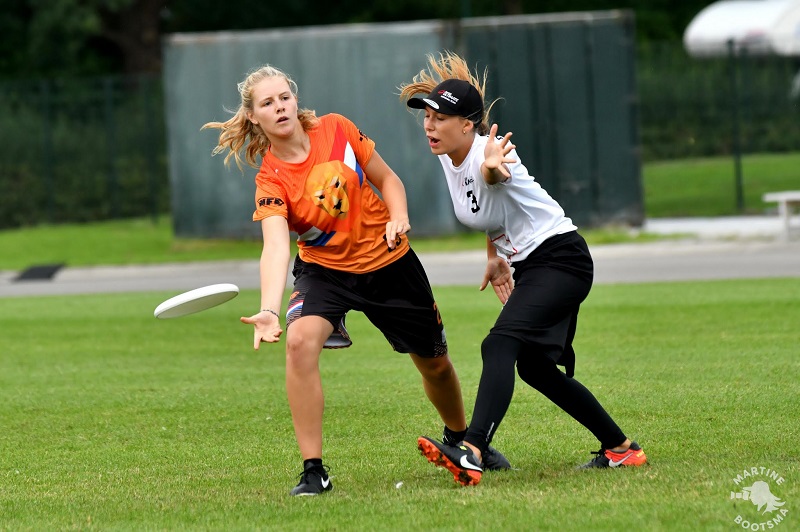 Can Russia create more problems for the Netherlands than they did in the pool phase? Photo Martine Bootsma
U17 open: France beat Belgium for the second time in this tournament to earn the right to defend their title against Germany, who defeated Italy. The bronze medal goes to Belgium, who managed to pull a 9-7 win against Italy – now that must have been a tense game.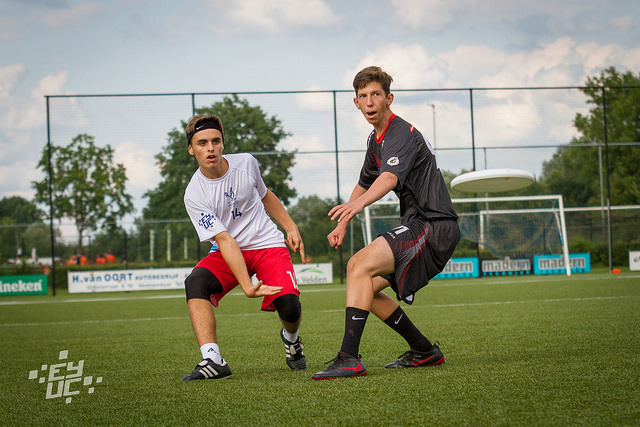 Can France keep the U17 open title?
The day's highlight was the final of the U17 girls division. Before the final, the Czech Republic again wrestled the bronze medal out of French hands by a narrow margin: 12-10. Italy had an even narrower one against the Netherlands for fifth: 10-11, and it was the same in the final, won 13-12 by Germany after a controversial call that brought about a universe point instead of a win for Austria. This was one of these cases when, as an outside observer, you would have liked to award two gold medals. What a fight! What a game! Watch out for our upcoming report on this game.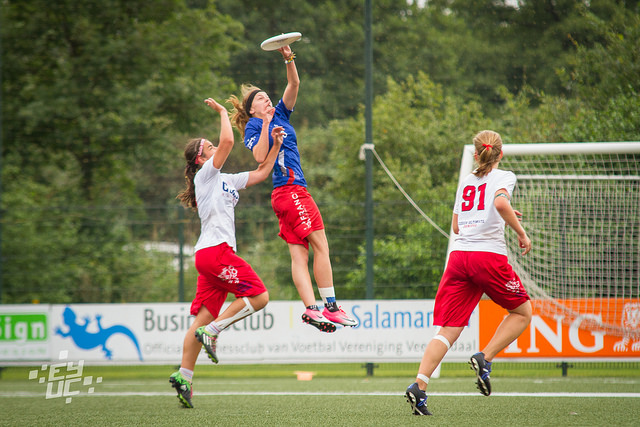 Czech girls won two bronze medals against France
Photos by Martine Bootsma, Maruša Lešnik , Klára Matejková